Location: 144-145 Upper Street, London, N1 1QY
Date & Time: Saturday 4th December @ 2pm
Cuisine: Thai 
Total Cost: £151.76 (4 guests)
Laki Kane Restaurant
---
First Impressions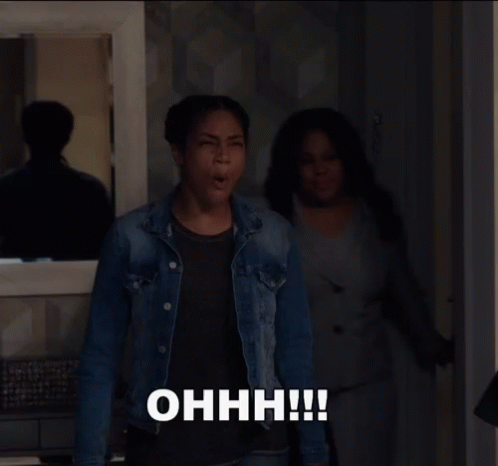 "Ooooh okay, okay!" was our first thoughts as we entered Laki Kane. They definitely went all out with the decor and tropical vibes. However, once we were seated, which was immediately but unfortunately right by the door, we looked around and were quite surprised at how small the restaurant was. With Laki Kane's popularity on social media,  it now made a little more sense as to why it's so hard to book a table, there simply are not many tables available. Yet what it lacked in size it made up for in tropical decor.
The only downside we had initially, was that every time the door opened, we got a large blast of cold air in our direction. Thankfully, this was rectified once we mentioned it to the waitress,  although her attitude could have been a lot friendlier. Regardless, we were on a mission to have a good time, after all we are still OUTSIDE!!!!
Venue, Atmosphere & Service
Vibes Vibes Vibes! They have the instagramable aesthetic down to a T! So lots of cute spots to grab the moody tropical themed photos.
We weren't blown away by the service but it improved as the afternoon went on. The customer service was a 5/10, a few things could have been improved – i.e. waiters not reaching across meals to take empty plates, the welcoming waitress could have been friendly and patient rather than rude when dealing with our request to move away from the door. With that being said we have to shout out the waiter that took our order, no pen, no paper, no iPad, not a gadget in site but he remembered each and every order despite some changes to the dishes.
Public Transport / Parking 
The restaurant is about a 10 minute walk from Highbury and Islington or Angel Station,  but if  that's too long for you there are a number of frequent buses (particularly from Angel) you can jump on that should bring you approx. 2-3 minutes walking distance from the restaurant. We decided to drive and were fortunate enough to have a booking for 2pm which fit in nicely with the nearby street parking restrictions, that offers free parking on Saturdays after 1.30pm.
---
❀ Food order ❀
Light Bites:
Sweetcorn Cakes (3 pcs, vegetarian) – £8
Crispy Squid – £9
Prawn Rolls (4 pcs) – £8.95
Mains:
Green Curry with Chicken – £11.95 with Steamed Jasmine Rice – £4

Thai green curry with sweet basil leaves and vegetables
Thai Stir Fry Noodles with Prawn (PAD SIEYU) – £14.50
Stir fried flat rice noodle with soya sauce, egg and vegetables
Sweet & Sour Tofu (PAD PRIEW WAN) – £11.50 with Coconut Rice – £5.50
Stir fried sweet and sour sauce, tomato, pineapple and cucumber (vegan option available)
Spicy Thai Basil with Prawn (PAD KRA PROW) – £13.50 with Steamed Jasmine Rice – £4

Stir fried with basil, green beans and fresh chilli
❀ Drinks ❀
Fatal Attraction – £8 – Light and fresh, with hints of lychee and aloe vera.
Non alcoholic cocktail – lychee, aloe vera, homemade grenadine and fresh lime
Tropicolada #3 – £8 – Just like a banana and coconut ice cream.
Non alcoholic cocktail version – A sumptuous mix of coconut, lime and fresh banana.
Laki Kane – £8 – Moreish and fruity, with fresh pressed sugar cane
Non alcoholic cocktail version –  sapodilla, coconut water, sugar cane juice, and passionfruit
Sugar Cane Juice – £4
Our Thoughts
Light Bites
Sweetcorn Cakes – This was quite bland but nice with the sauce and reminiscent of a dumpling.
Prawn Rolls – These went down a treat. Crispy pastry and juicy prawns, which were enjoyed with and without the sauce.
Crispy Squid – There wasn't much to this, on it's own it lacked seasoning but coupled with the sauce it tasted nice.

 
Mains
These dishes unfortunately didn't give what we hoped they would give. They didn't taste bad but there just wasn't anything special about them. The Green Curry with the Chicken came up as the best of the 4 and we would consider ordering it again. 
Drinks 
Ice, ice and more ice! The ratio of ice to mocktail was out of hand 🤣.
Fatal Attraction – The lychee drew us all in but it was hard to pick out any specific flavours. Just sweet tasting, a bit like the ice poles we used have as kids. 
Laki Kane – Again, we couldn't really pin point flavours but it's reminiscent of the rocket ice lollies.
Tropicalada –

  This was a lovely surprise. Banana often has the ability to overpower other ingredients but with this drink the flavour was just right . Nice creamy taste but not overbearing.
The biodegradable pasta straws were a nice touch! It's the first time we've seen them and would pick them over the paper straws any day.
Final Thoughts
Unfortunately the food was underwhelming,  only 1 out of 4  of us thoroughly enjoyed their meal. For us Laki Kane is focused more on the aesthetics, atmosphere and the cocktail options . We wouldn't choose Laki Kane for its food selection, however, if you're after somewhere with an exotic aesthetic and a fancy offering of cocktails, then Laki Kane is a great choice.
Overall restaurant rating:  
---
We have told, now it's time  for YOU to tell… Please let us know your thoughts on our Laki Kane restaurant review and share your experiences in the comment section below.
Until our next post continue to Taste, Experience, Laugh and Live life to the absolute fullest.
x